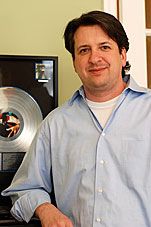 Michael Silver
has extensive experience in the entertainment industry and in business affairs, previously working both in a large law firm environment and as general counsel for Steinberg Business & Music Advisory Services.
Michael's business practice is broad in scope and has included the representation of clients ranging from public companies, to trustees of multi-million dollar trusts, to start up businesses.
In the music industry, Michael's clients have included Grammy-winning producers, internationally acclaimed hit songwriters, recording artists, publishing and production companies, studio musicians, websites, and many others. Michael is intimately familiar with entertainment issues from the perspective of the artist as well, having released two albums and toured internationally prior to starting his legal career.
In other areas of the entertainment industry, Michael has also represented authors, on-air personalities, and television business clients.
Michael is a graduate of The University of Pennsylvania and The University of California (Hastings) College of Law.
Direct Dial: 215-500-0840